I went to get my camera so I could show off the bracelet I made this week, but I was hijacked by some unusually amenable butterflies (names are links). They really do like bergamot and buddleia, and oregano. It's glorious here, more bumblebees than you can count. Still too hot, though.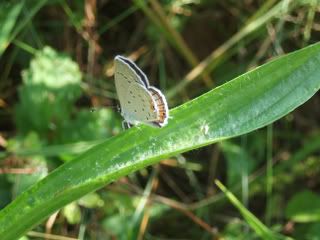 Eastern Tailed-Blue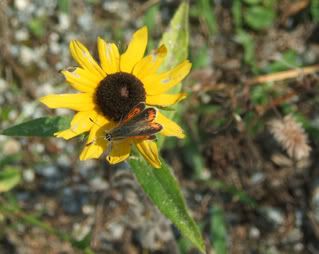 American Copper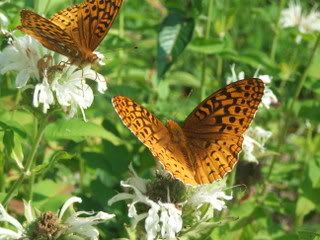 Atlantis Fritillary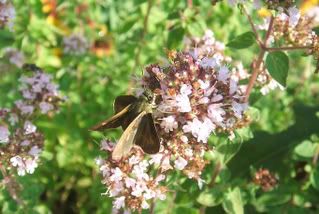 Two-Spotted Skipper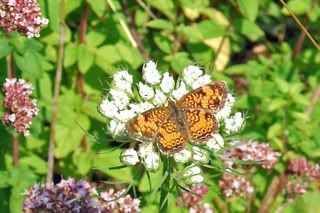 This one I haven't figured out yet. There are also Monarchs and cabbage whites and pale yellows
And daylilies and frogs.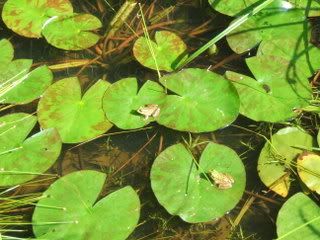 I can't begin to do justice to the hummingbirds, them with their special-effect flying and dysfunctional family life. There is chittery cursing everywhere and deeply-involved dive-bombing high-velocity chittering UFO's. Flying knots. I worry they will be so intense they'll forget to miss my eyes.