This one
, my daughter turned up. It is very practical, as she and I differ in our estimation of the proper amount of milk for a satisfying cuppa. Sadly, the price is breathtaking.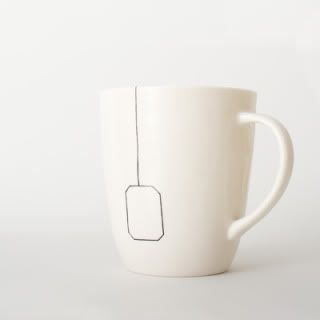 This one
is very pretty, though it enshrines a low standard of tea prep (loose tea would look less attractive and also less iconic).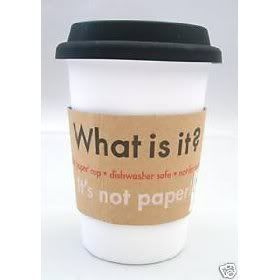 There is also
this one
, which is 16 oz but is melamine and not microwave-safe, a deal-breaker.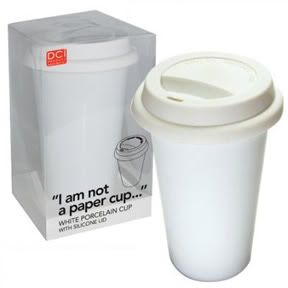 And
this one
: which seems to be almost the same as
this one
, except the latter is cheaper and comes with a latex sleeve, albeit one with a coffee bean on it. I could cope with that, and possibly turn the sleeve inside out. It is available at its higher cost at the MFA gift shop in Boston. I wish they made a larger size.