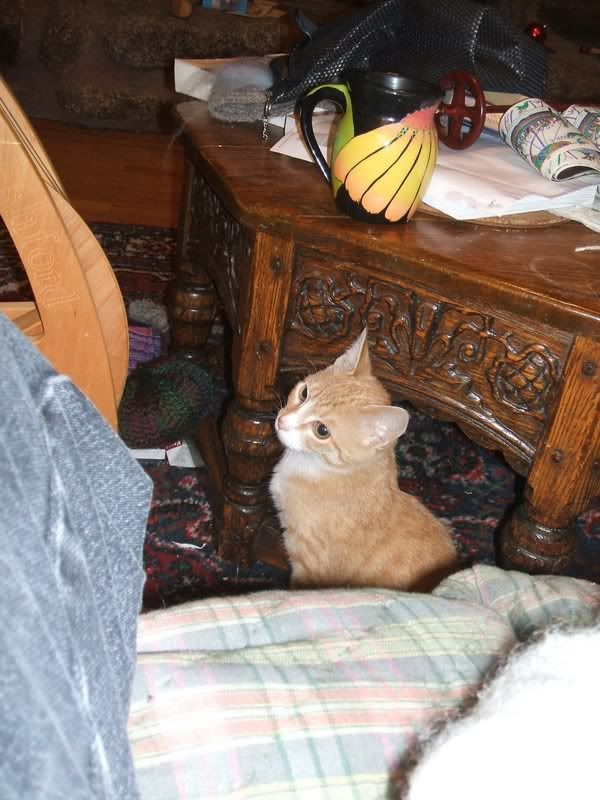 Finally, a picture of Toby/Tobermory/Toblerone/Orange Thing/Small Stuff. He is worshipping the spinning wheel, which he finds an ingenious source of dental floss.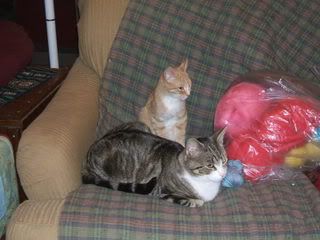 Here he is in scale with Marten.
My spoils from Spa. I have been having all kinds of ideas for the Hitch-Hiker: glossy black with big pink painted lips -> Rolling Stones Tongue -> DeadHead with Rose.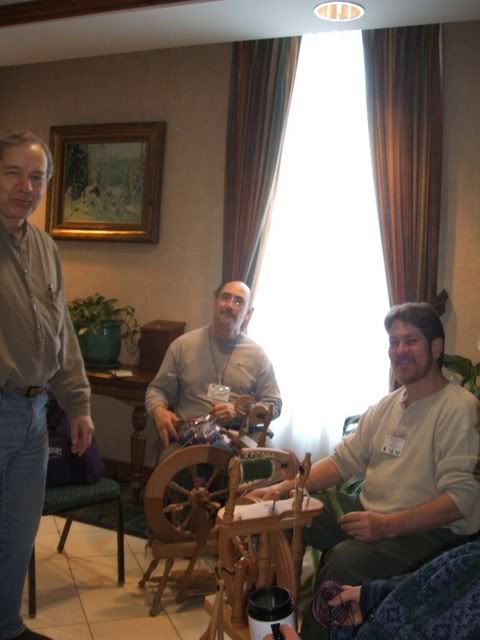 Some (maybe most) of the Spinning Men of Spa'07 -- Doug, Scott, and their gifted student Bart. Men of few syllables.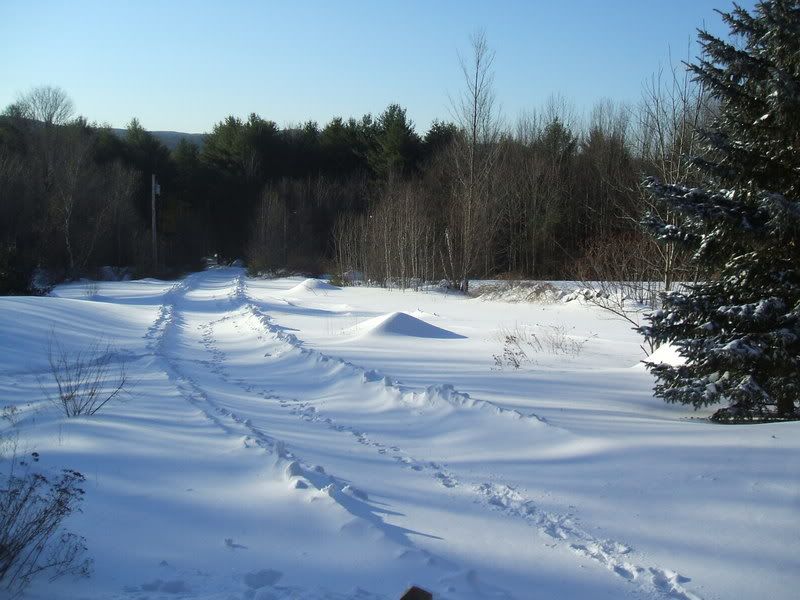 It snowed.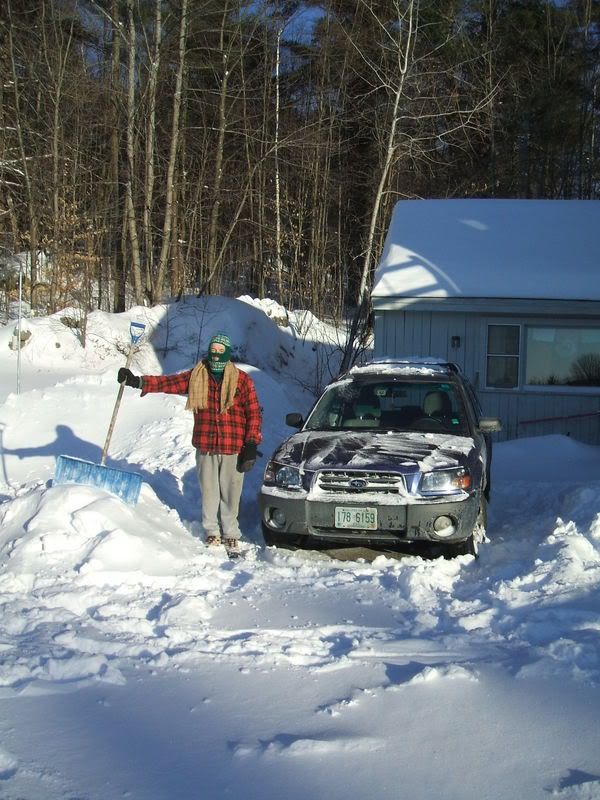 Doug dug.
And because they don't see why the little orange job gets all the press: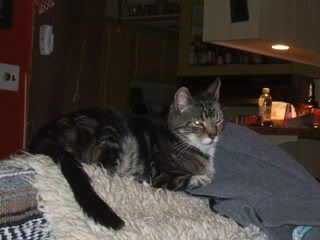 Asterix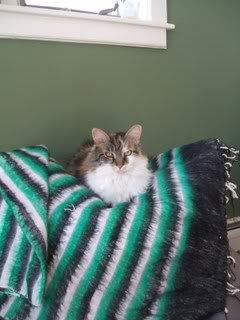 Mena