As the last light of the weekend faded, I rushed out to take pictures.
Here is the rather large bootie and the shelf-fungus colored false entrelac scarf: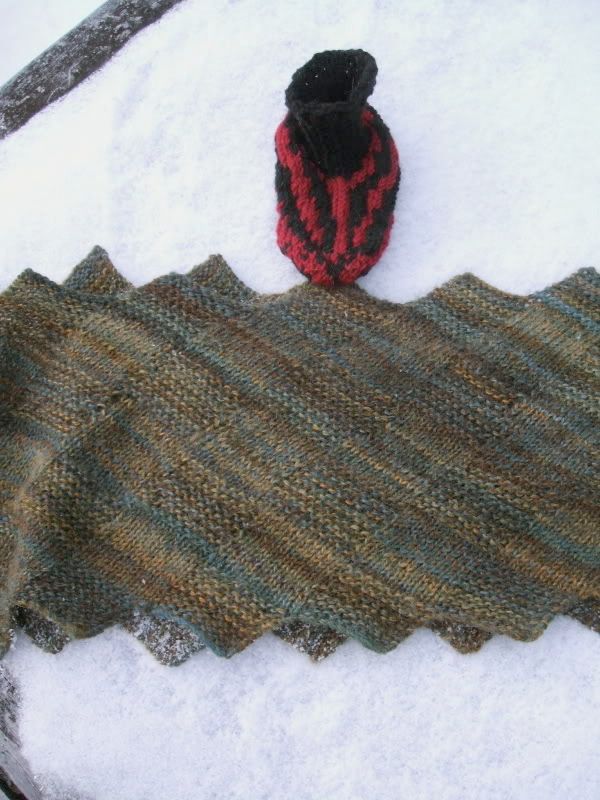 And here is the sweater, which is going more slowly now that the Only Beloved Daughter is not driving me around: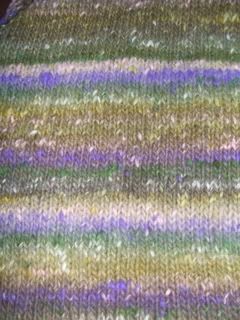 The wool/ angora/ nylon yarn is making a warm slubby soft fabric.
I behaved very, very badly at the
SCA
Birka Market.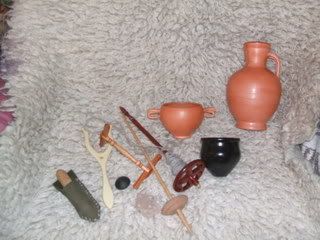 Replica
Terra
Sigillata
cup like what I used to dig up in England and jug (lined with a slip of beeswax, smells wonderful), small black Belgic-style cup, one wooden spindle (severly
underpriced
, how could I leave it?, one spindle with detachable ceramic whorl like what I used to dig up in England, tiny (18" skein) niddy noddy, tiny cards for a tiny inkle loom (not shown)(I need to make heddles), a 1st c bc ceramic British spindle whorl somebody dug up, a holly-wood lucet, and a bodice dagger. My friend looked at my cleavage and remarked that I needed a bodice dagger as they always make her laugh. I was delighted to find this one, clean out of SCA period (at least in Europe), but perfect for me.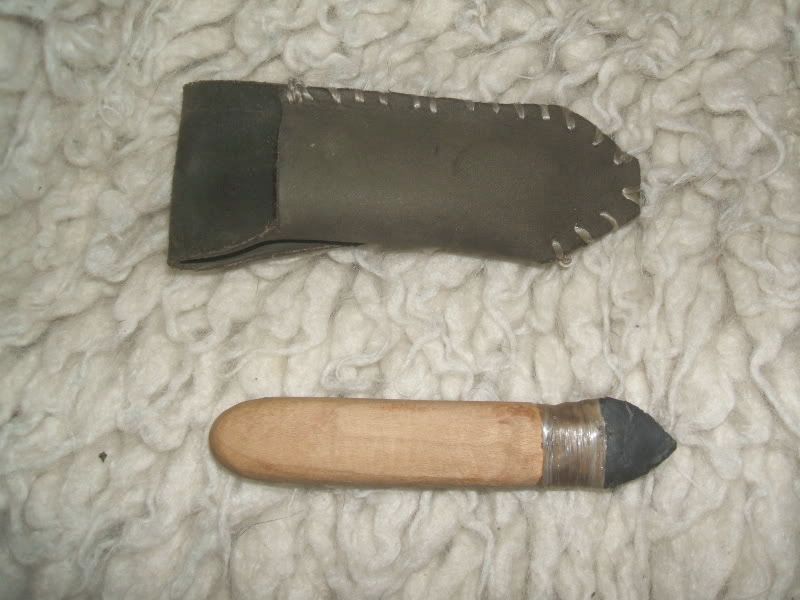 then we went to the SCRAP party, where I took atrocious pictures and had a delightful time.