This was Ellie's (and my) garden spot May 27th.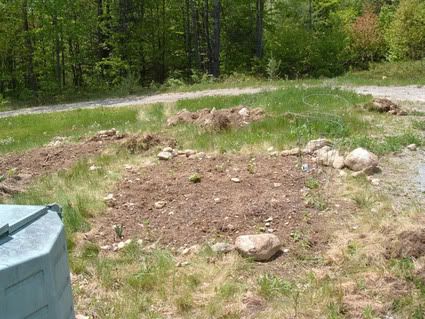 This is the rayon painted (not by me, but I do like the woman who paints them for the Fiber Studio) warp with orange cotton weff shawl I wove over the last month or so of Tuesday evenings -- it's an armspan long without the fringe. Got some errors but I like it.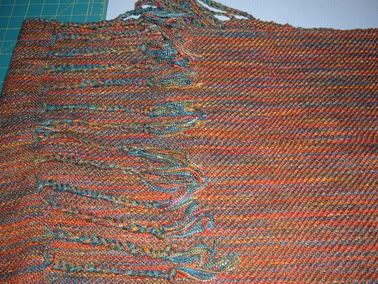 This is the unsewn-together but felted back of the needle-felted then wet-felted vest I made over the weekend, also at the Fiber Studio. Maybe it
is
dangerous to live within 10 miles of a place like that....