It is hard (though I am sure I could manage) to complain about a day beginning with someone begging to make one of one's pictures part of the cover of his new book. I believe it will be one of several and I am not getting paid, no, but I AM getting a credit, yes, which is plenty cool enough for me. Since I took it, I have no angst about looking fat or demented in it. My two friends look, in fact, cute.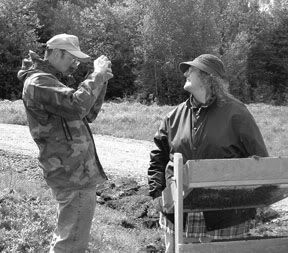 The author wanted the color version. I'll let you know when it comes out.
Then I went to the adequately hideous strip-mall Post Office that Concord must have done something awful to deserve, and there was a treeful of birds in the slushy, dangerous parking lot. Not sparrows, not even goldfinches: cedar waxwings, who were ignoring cars so I could take a picture. Even if it isn't a very good picture.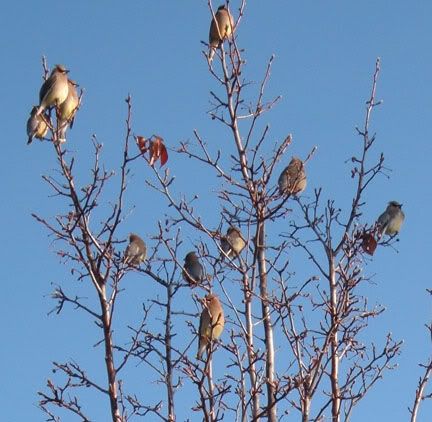 And I was early to work so I could take trite pictures of the beautiful rime.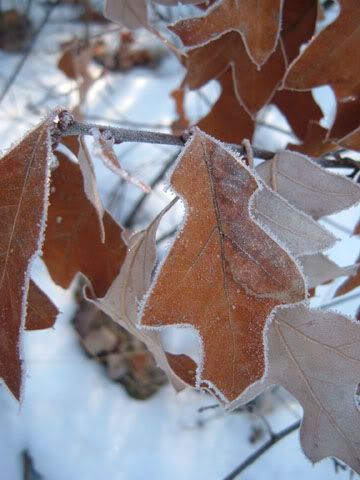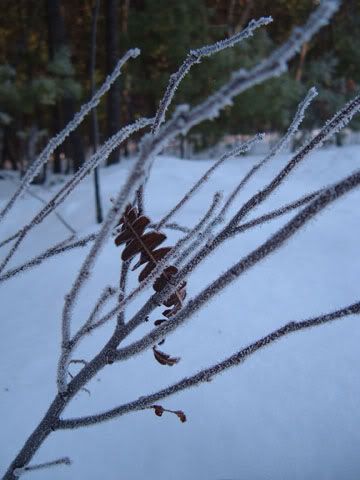 The workday was so-so, but I came home and Ellie made Stuffed Gluten-Free Shells, allowing me to try Hot-Pour dyeing like the Twisted Sisters. Way cool. The green was the only one that the dye struck the way it was supposed to, but I think the rovings will be pretty.