Weather: my compliments to the chef. This is what I would like to live for, only I might not make it through the year. Dry, crisp, sunny, not too cold in the shade.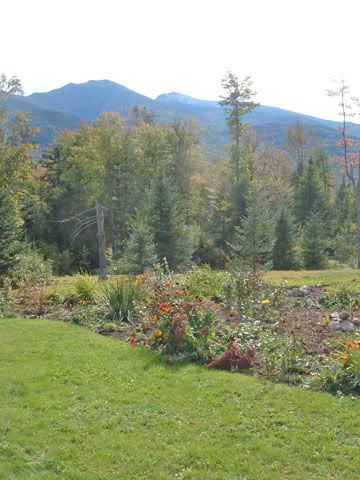 I was forced entirely at gunpoint to go up a hundred miles north to Randolph for, essentially, a very small amount of light labor and three hours of knitting (in the car) time, with good conversation. It is always beautiful in the Mt. Washington valley.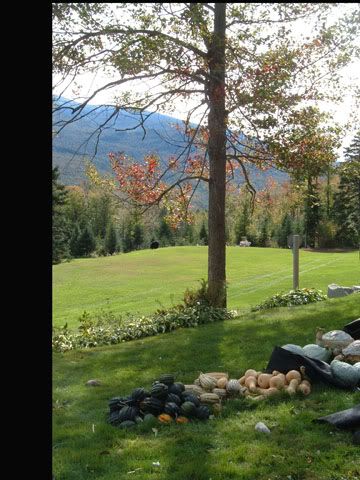 On the way home I had a hankering to see a heron, so I pulled into the boat launch road I have never gone down. I was a little late, but apparently in the right area: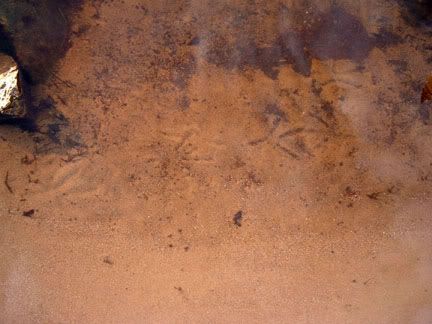 The water was so still I could hardly tell the reflection from the trees, which was funny when one of them was upside down.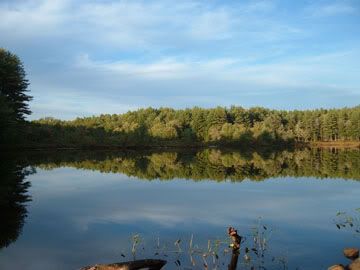 My knee is 90% all better (except when I flex it backwards. Not good). Here is the shot out the bedroom window, which should become more colorful for a few weeks: