A precious metal clay pendant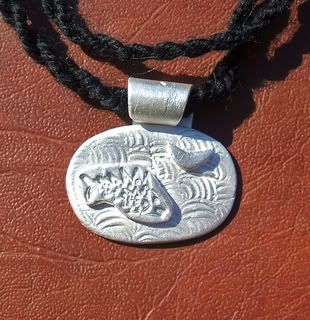 I like it, even though I have doubts that it is original art since I made it with rubber stamps. But I love the weight of it and want to try more. Because I don't have enough hobbies or ways to spend money.
Tea cosy in progress.